Car Magnets Advertising Gold Coast Printed Door Magnets Brisbane
The great thing about digitally printed car magnets is they are versatile and low cost!
CAR MAGNETS SUPER SPECIAL
50cm x 30cm Quality Printed UV Gloss Laminated
LONG LASTING VEHICLE MAGNETS $55+gst – $60.50 each*
*While stocks last. Minimum order quantity of 2. Print ready pdf supplied to Eco Graphics. If delivery is required, please enquire, supplying your location details.
Vehicle magnets can be easily transferred from your vehicles, when it suits. Eco Graphics car magnets are made using specific thick magnet especially for adhering to vehicles. The magnetic signs are long lasting, as they are printed then UV inhibited overlaminated for protection from the elements and handling. It is easy for us to custom size your vehicle magnets to fit perfectly to your vehicle, so just let us know the sizes that suit to fit your vehicle doors or body. Please note that the magnetic signs must be applied to flat panel surfaces only.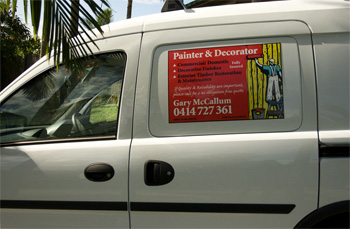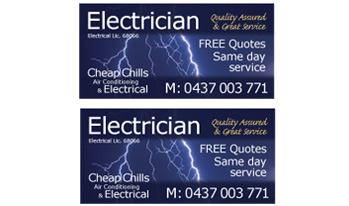 Eco Graphics vehicle car magnets captures the attention of walk and drive by traffic ultimately boosting your profits.
We can offer you professionally graphic designed artwork if required, or as our industry clients do, you can supply already finished artwork files. Please read art specifications if you are supplying artwork.
For minimal once off cost, create versatile advertising car magnetic signs to help create awareness to your business, product or brand.
For a FREE quote email now or call Eco Graphics on (07) 5500 0400 for the best quality car magnets at low prices!
Please know that digitally printed magnets, advertising car magnets, vehicle magnets, van magnets, magnet printing, magnetic signs, ute door magnets, car door magnets, truck magnets,large advertising magnets, promotional magnets, magnet advertising, logos on magnets, are all the same product, they are just printed and cut to different sizes.