Car Bumper Printed Stickers Gold Coast Custom Logo Advertising Brisbane
200 BUMPER STICKER SUPER SPECIAL
Full colour UV printed car bumper stickers
21cm x 6cm $149+gst – $163.90
SPECIAL! 500 x 21cm 6cm outdoor UV Bumper stickers $248+gst – $272.80
*Finished Print ready pdf artwork supplied to Eco Graphics. If delivery is required, please enquire, supplying your St address.
Design & print ready art creation from $49.50
Bumper sticker custom sizes welcome.
Please enquire for more details while the bumper sticker special on offer! Available for a limited time only.
Promotional Stickers and Bumper Stickers
Eco Graphics quality full colour custom printed bumper stickers. Advertising UV outdoor sticker printing stickers are a cheap and effective way to advertise a business or message you want to get known. Thousands of potential customers will view printed bumper stickers while driving. Alternatively sticker printing can be produced for window sticker advertising.
We supply advertising custom printed bumper vinyl stickers and Eco Graphics outdoor uv bumper stickers for longevity, which EASILY remove when the eventual time arises.
At Eco Graphics we can custom cut bumper stickers to any size you desire. We can offer you professionally designed artwork if required, or you can supply already finished artwork files. Please read art specifications if you are supplying artwork for your bumper sticker printing.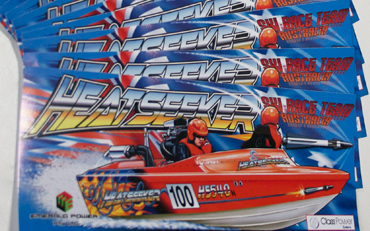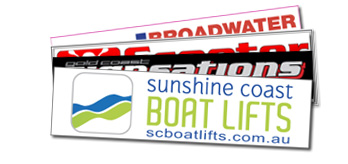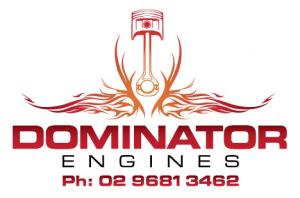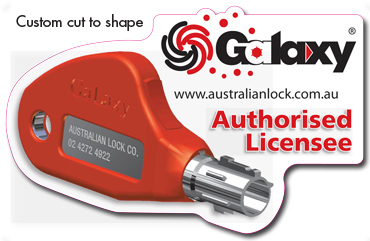 Be noticed by 1000's of vehicles passing by and reap the rewards with sticker printing.
Choose Eco Graphics for best quality Australia wide Gold Coast sticker printing, service and prices. Increase your profits with better recognition of your business and quality branding.
For a FREE quote for the best bumper stickers at low prices Email now or call Eco Graphics: (07) 5551 0170
Please know that digitally printed bumper stickers, advertising bumper stickers, car bumper stickers, promotional stickers, car logo sticker printing, vehicle stickers, car rear end signage, bumper bar stickers, bumper sticker printing, window promotional stickers are all part of the bumper sticker family.
Head factory Eco Graphics: Offering bumper sticker printing Gold Coast, Brisbane Sunshine Coast, Queensland wide. Sydney bumper sticker printing, all of NSW covered and Melbourne sticker printing offered.