Printed Customised Stickers Brisbane Sticker Printing Gold Coast
Eco Graphics create astounding sticker printing, on time everytime. Create eye-catching displays for your business or shopfront walls and windows using our expert vinyl sticker printing services. Outdoor sticker printing is our specialty. Promotional or long term over protective laminated sticker printing is available. Custom cut stickers laminated option, stand out window stickers, hoarding decals, quality custom car bumper stickers uv sticker printing, indoor repositional reusable stickers, repositional sticker printing that is intricately custom cut. Merchanise stickers, campaign stickers, real estate stickers, after hour real estate stickers, small cut custom stickers and labels to many metres long large printed adhesive vinyl. We offer oval sticker printing, round stickers, rectangle stickers or unique custom shape stickers, economically and easily produced. Branding printed labels, printed freezer labels, printed decals for machines, vehicle decals or windscreen stickers. Please enquire if you have unique large format digital printing requests. Ie for example we can offer underprinted acrylic wall sticker murals, custom wallpaper, night printed reflective stickers, floor graphics using specific floor laminate, or semi transparent printed window stickers with solid colour writing. One way view window sticker printing is also very popular for shop front windows.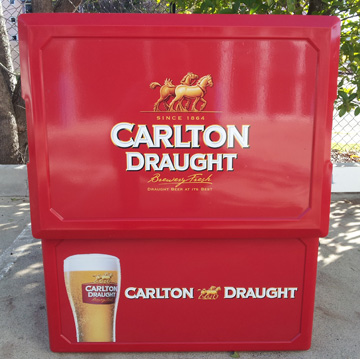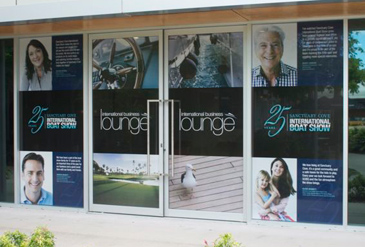 At Eco Graphics we offer the highest quality uv printed self adhesive vinyl stickers possible. Depending on your needs, we can offer promotional printed vinyl stickers, longer term printed polymeric SAV or conformable printed cast vinyl with high quality matching thin UV overlaminate. We offer UV overlaminated printed stickers that last many, many years outodoors. Know we can comfortably custom cut stickers- die cut stickers or top cut self adhesive vinyl to any shape required, cut precisely around images, graphics, vinyl cut lettering or numbering, either unlaminated or laminated. This is an Eco Graphics specialty. We can have your printed stickers and decals professionally designed, or as our valued industry clients do, supply finished artwork files.
Please view art specifications on file upload page if supplying your own artwork file for sticker printing.
At Eco Graphics, we supply uv sticker printing:
Digitally Printed Promotional Self adhesive vinyl stickers
Digitally Printed Polymeric SAV
Conformable Cast SAV
Printed One Way View Film
UV Inhibited Overlaminate
UV Polymeric Overlaminate
Matching UV Cast laminate
Optically Clear Lamimate
Whether you need 1 large print or 10 000 small stickers, Eco Graphics is here to help you with all your digital printing needs.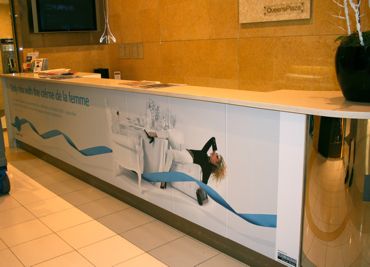 Window sticker printing custom contour cut
Window decals can be applied on outside or inside of windows. You may require small window graphics through to many square metres of full coverage large printed window stickers. Long term window sticker printing and shorter term promotional sticker printing is offered. Eco Graphics can custom cut stickers ie you may have unique shapes that require cutting, or vinyl cut wording and vinyl cut numbers. Of course we offer full colour digital printing. Photographic window stickers add impact and can really grab the attention of walk by and drive by traffic. For something different, a photographic image or graphic can be produced semi transparent. You can still have a prominent logo, product, message or brand standing out by Eco Graphics custom cutting that portion onto opaque white vinyl. It is fine if you require small or large printed window stickers. We offer professional installation and application of window stickers. Be noticed, enquire about business window stickers. Window signage may be more economical than you think. View window stickers for more.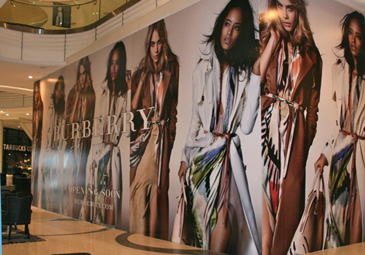 That is much cheaper than I thought…
Marketing Manager, Major Gold Coast Shopping Centre.
Vinyl Stickers – Cut
Along with full colour sticker printing, Eco Graphics custom cuts individual adhesive vinyl colours. Letters, numbers and custom cut vinyl words for shop window advertising, business sign advertising, vehicle signage, boat decals, car stickers, truck graphics and more is possible for your promotional needs.